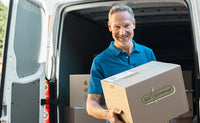 2 years. Over 10,000 products shipped to hundreds of households all over New Zealand
Get Growing's online store was lauched during the country's first Covid lockdown. We've since delivered our outdoor products to every corner of the country. Now, 2 years on we want to show our appreciation to all of you that have supported us by offering 20% off storewide.
With the support of hundreds of households from all over New Zealand, we have increased our range of products since we first launched. If you've been thinking about an outdoor project for a while, now is the time to get started before winter really sets in. We've included all gardening products as well, so there are still some great winter veggies to grow, so take a look at our range of kitset gardens, compost bins and plant stakes.
Shop online - 20% discount will be automatically added at checkout.
shop now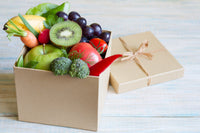 Pickets
Square Picket 68x19mm

Gothic Picket 68x19mm

Cape Cod Picket 68x19mm

Colonial Picket 68x19mm

Panels

Pine Louvre Panels

Regular price

from $229.99

Landscape Screen

Regular price

from $259.99