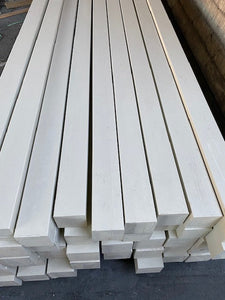 Laminated H3.1 Pre-primed Fingerjointed posts. Grab a bargain! 
Normally these retail for $124 each - we are offering them half price. Numbers are limited. 
Finished size is135x135mm x 3.6m. Ideal for fence posts* or non-structural applications. They are dressed with a small pencil round on the corners. 
* H3.1 is not suitable for direct ground contact. These posts should be mounted on a steel bracket above ground level.